The New Generation of Thread Lifting is Here
Revita Medical Clinic is proud to introduce Aptos Thread Lifting to the bayside suburbs. We're bringing you a non-surgical, minimally invasive thread lift treatment with long-lasting benefits.
What is Aptos Thread lifting?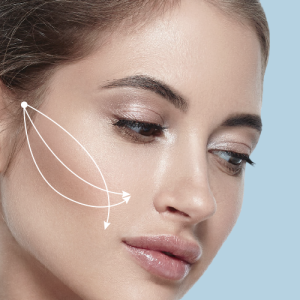 Aptos Thread Lifting is a non-surgical, minimally invasive procedure that uses medical-grade threads to lift and tighten sagging skin. Unlike traditi
onal facelifts that require surgical incisions and longer recovery times, Aptos Thread Lifting is performed using a local anaesthetic and takes less than an hour.
The threads are inserted into the soft tissue, creating a collagen framework that sustains the lift for years, making it a long-lasting but less invasive alternative to surgical facelifts.
What Sets Aptos Thread Lift Apart?
Collagen loss ages your skin. Aptos threads do two things. They lift your skin and they also kickstart collagen production. Your skin gets lifted and rejuvenated and you restore lost collagen. It's not just the immediate lift. It's the ongoing improvement. The threads dissolve in 18-24 months. But before they go, they create a collagen support. This lifts your skin for years.
Versatility: More Than Just a Face Lift
Aptos Thread Lifting is versatile. It works on:
Why Aptos? Why Not Fillers?
HA fillers can make your face look "heavy." Aptos is a subtle, effective fix and It's more affordable than a surgical facelift. The results can be just as good, if not better.
Clinical Excellence: Awards and Recognition
Aptos has won awards and is recognized for thread excellence. At the AMEC live Visage 2017 conference, Aptos won a number of awards. Best tightening threads, best clinical case in nose correction. This isn't just another treatment, it's a leader in the field.
Who should really go for this? If you have:
Aptos Threads: The Range
Aptos offers a range of threads. Small threads for body armoring, threads for skin revitalization, lifting threads for gentle lifts and surgical threads for specific needs.
Why Revita Medical Clinic?
We're accredited by Aptos. We guide you to the correct thread and method. We ensure you get the best results. Aptos has the largest range of threads in Australia and we bring that range to you.
We're committed to your beauty goals and offer personalised treatment plans. We're your partners in this journey.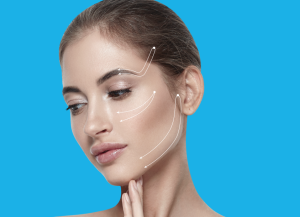 How Long Does the Aptos Thread lift Procedure Take, and What Can I Expect During the Treatment?
The Aptos Thread Lifting procedure typically takes between 30 to 60 minutes. A local anaesthetic is administered to ensure your comfort during the treatment. Threads with tiny barbs are then inserted into the soft tissue of the areas to be lifted. These barbs latch onto your tissue, securing the skin and providing the desired lift. The procedure is generally well-tolerated, and most patients find it to be a comfortable experience.
What Are the Risks and Side Effects Associated with Aptos Thread Lifting?
Like any medical procedure, Aptos Thread Lifting comes with its own set of risks, albeit minimal. Side effects like temporary skin dimpling are rare, and infections are even rarer. Most patients experience minimal downtime and can return to their normal activities within a few days. However, it's crucial to consult with a healthcare practitioner to discuss your specific needs and any potential risks.
How Long Do the Results Last, and Is the Procedure Cost-Effective?
The results of an Aptos Thread Lifting procedure can last for several years, depending on the areas treated and individual response. The threads themselves dissolve within 18-24 months, but the collagen framework they help create continues to provide support and lift for years. As for cost, the procedure is generally more affordable than surgical facelifts, making it a cost-effective long-term solution for those looking to combat the signs of ageing.
Can Aptos Thread Lifting Be Combined with Other Treatments?
Yes, Aptos Thread Lifting can often be combined with other treatments such as dermal fillers and anti-wrinkle
I've Got a Big Event Coming Up. How Quick is the Downtime?
Good news! Downtime is minimal. Most people bounce back in a couple of days. So, if you've got a wedding or a big party on the horizon, you can still steal the show. Just give yourself a few days to recover, and you'll be good to go.
I've Heard About 'Lunchtime Lifts.' Is Aptos Thread Lift One of Those?
Yep, you heard right. Aptos Thread Lifting is often called a 'lunchtime lift' because it's that quick. You can literally get it done on your lunch break and head back to work. But it is good to take the rest of the day off.
I'm All About Natural Beauty. Will I Still Look Like Me After the Lift?
Absolutely. One of the best things about Aptos is how natural the results are. You won't look unnatural, You'll just look like a fresher, younger version of yourself. The threads stimulate your own collagen, which is naturally produced by your body.
How Painful Will It Be?
We use a local anesthetic. You might feel a bit of tugging or pulling, but that's about it. Most people say it's way more comfortable than they expected
Why Should I Pick Revita Medical Clinic for My Aptos Thread Lift?
We're accredited by Aptos and have a top-notch team. We're not just about lifting your skin; we're about lifting your confidence. Book a consultation, and let's talk about how we can help you look and feel amazing. Revita Medical Clinic is all set to guide you on this journey to a fresher, younger you. Book your consultation today.
Disclaimer: These FAQs are for informational purposes. Always chat with a healthcare practitioner before making any medical decisions.